The system auto-generates fillable forms from your Word/PDF templates. These forms are available for filling only inside the system. By filling and submitting these forms, your users can create completed documents in PDF/Word/Image/HTML formats.
There is also an option to share these form URLs with "invite" only users securely for online filling. The online form supports the creation of text, table, image, date, checkbox, radio buttons, etc. You can also set which fields are mandatory or optional.
Fillable Document Form - Inside the System



Click on the "Generate" button against your template. Choose the "Form Input" for filling the form to generate the document.

You can see the system generated form for filling all the dynamic fields. If in your document, a particular field appears multiple times, filling it once through form populates all the occurrences of it in the document.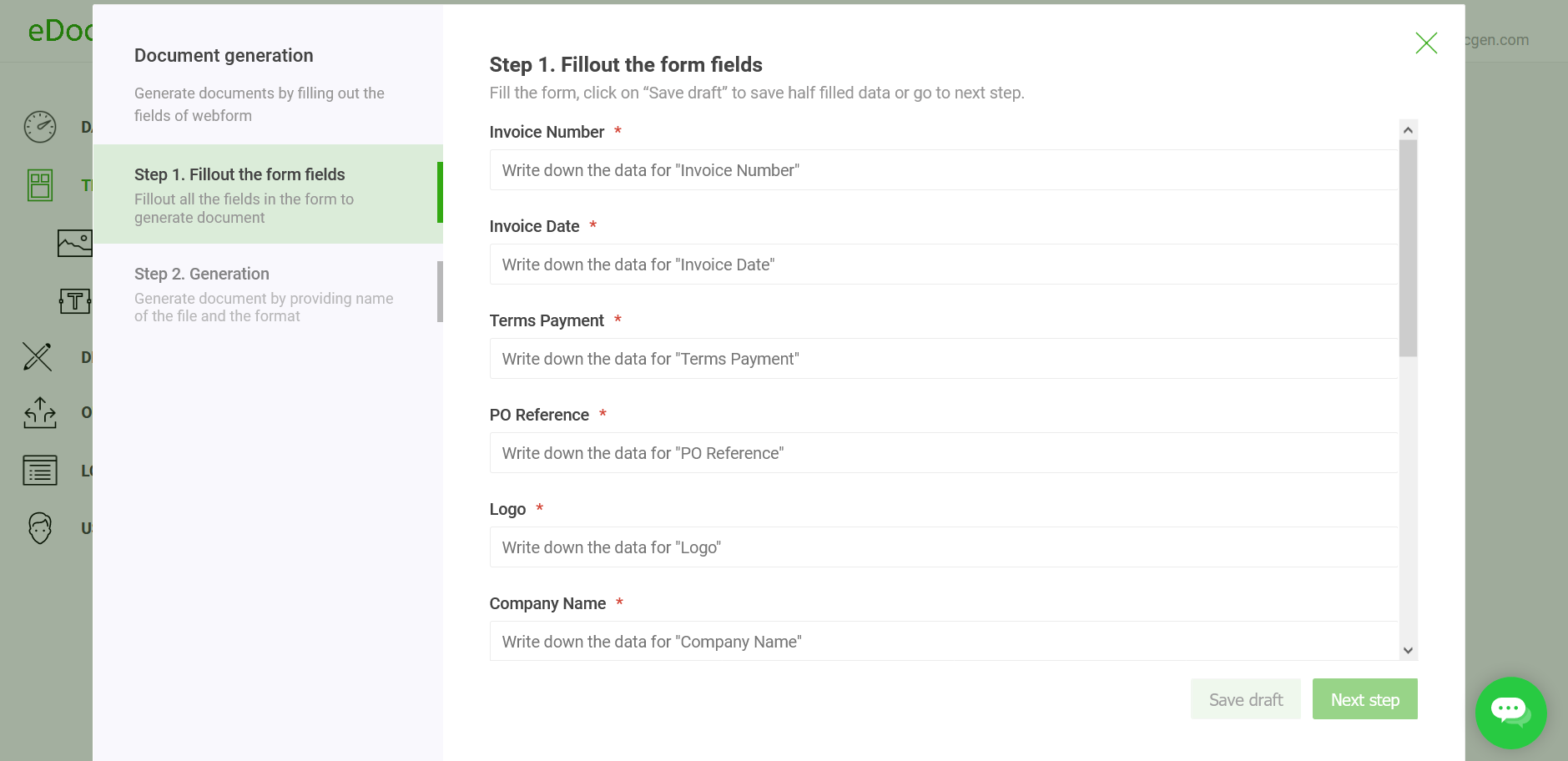 If the form is big, filling it in one go is difficult. There is an option to save partially filled forms as drafts. All the drafts are saved in the Drafts section. You can revisit the draft forms and update them any number of times, before submitting them.
After the document is generated, you can still use the form to update it. Whenever you want to update the generated document, click on the "Edit" button. The system displays the form with the filled-in values. You can change values and submit them again to update the document.
Online Document Form - Share URL



Click on the "Create/Update Metadata" button against your template. This opens the metadata screen.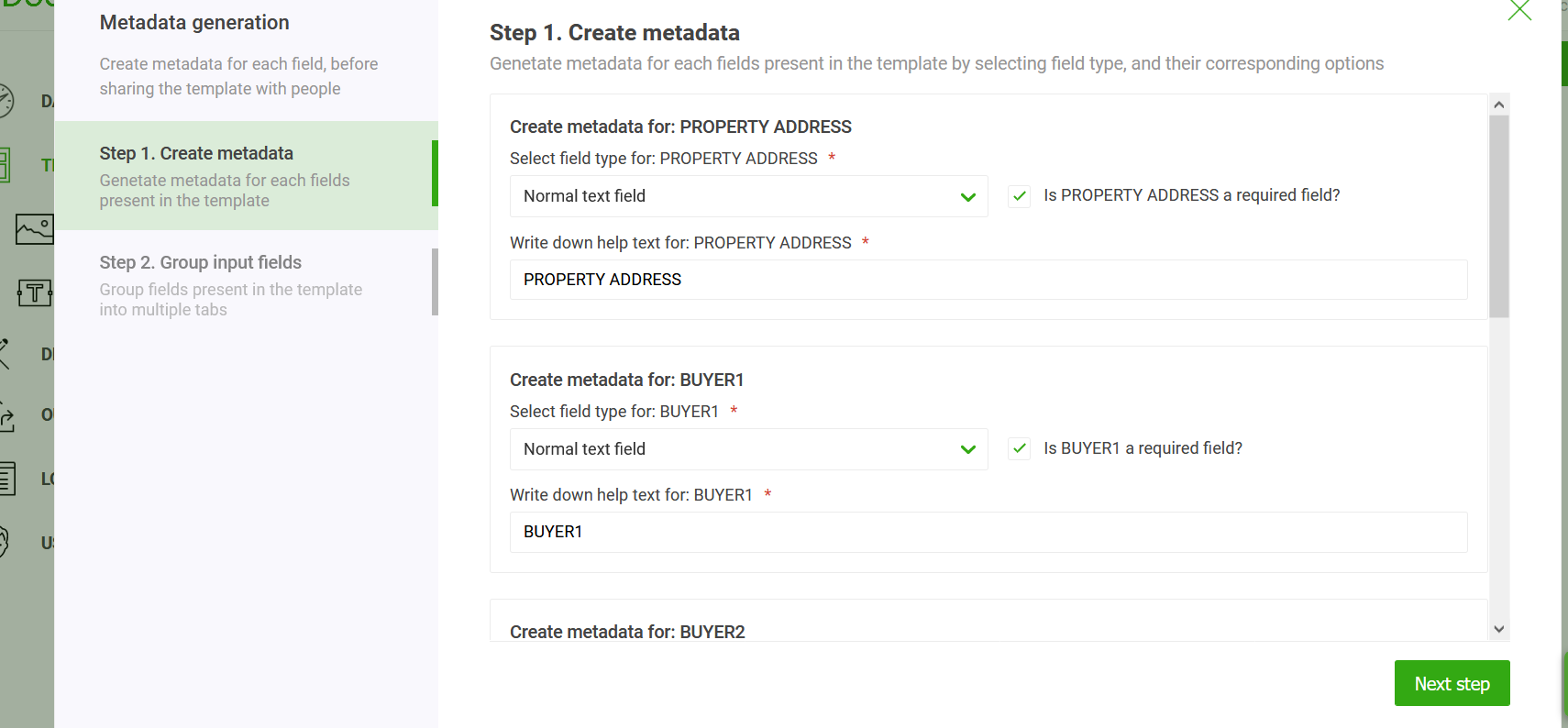 You can set the properties of each field. You can also group them into different sections for easy navigation and better user experience.
Once you create this metadata, the system allows you to share the public URL of the form. To get the URL, click the "Get public URL" button.
EDocGen is a versatile solution for creating document forms.
Supports multi-lingual templates and forms
You can create partially-filled forms, to reduce data entry for your users
Users can upload supporting documents along with filling the data
Contact