Automate Business Documents Generation From Existing Templates
Digitally transform enterprise-wide document-related processes for improving customer communications and experience. Business user-friendly document generation software.
Request Demo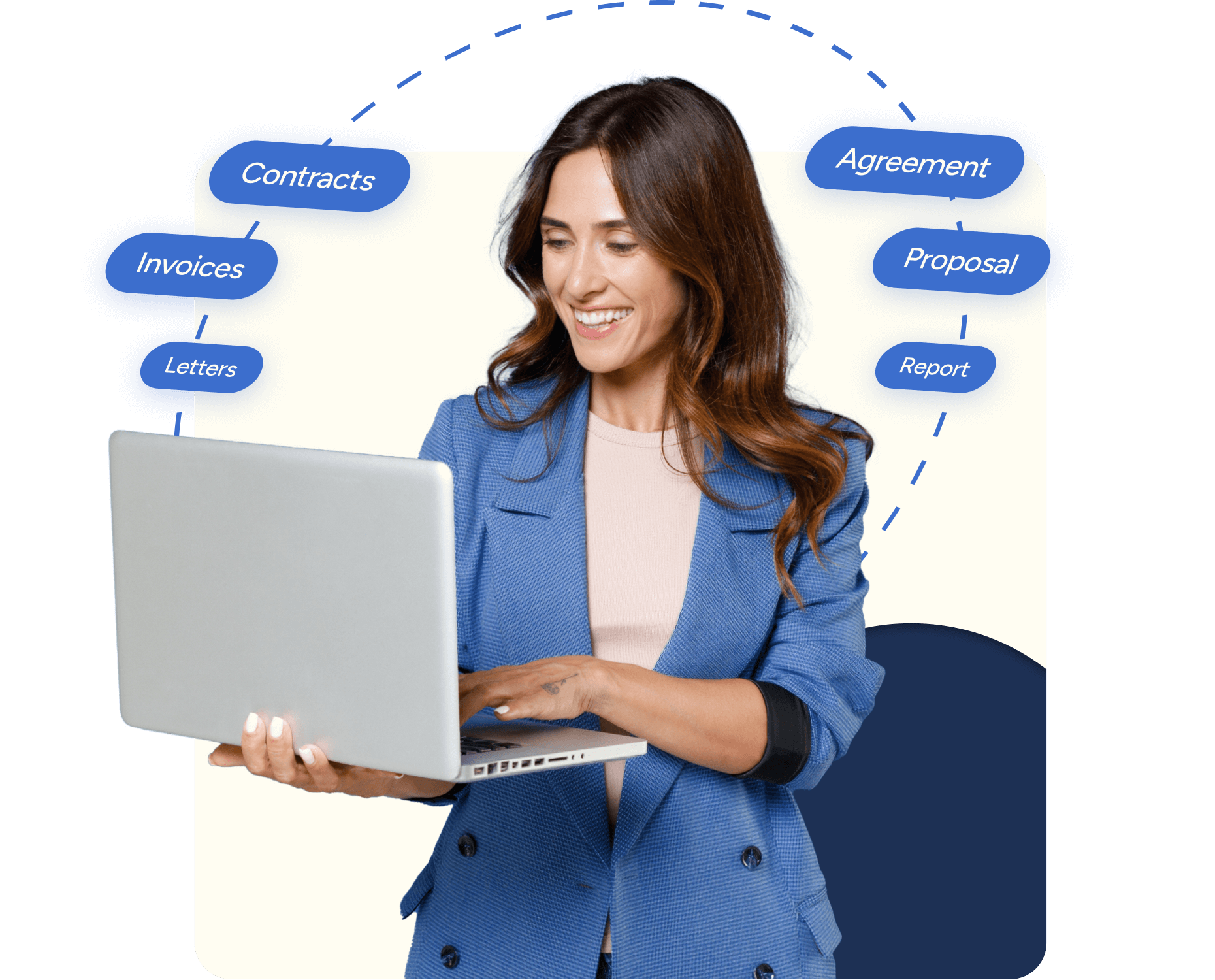 Product Features

Bulk Generation
Batch generates thousands of documents from various data sources - JSON/XML/Excel, databases, and enterprise apps in a few seconds.

Digital Forms
The system auto-generates data capture forms (Webforms) from templates. Use these online forms to create filled-in documents.

On-Demand Generation
Integrate with REST API to empower your users to download statements in real time from the device of their choice.

Distribution
Personalize customer communication through several channels including Email, e-Sign, print, etc. to create a consistent, engaging experience.

Deployment
The solution is designed to be deployable on the cloud and on-premises. It's cloud-agnostic, meaning it can run on Azure, GCP, or AWS.
Microsoft Environment
Integrations with OneDrive, Azure Active Directory, SharePoint, and PowerApps allow you to run the entire system within the Microsoft environment.
How Easy It is to Generate Documents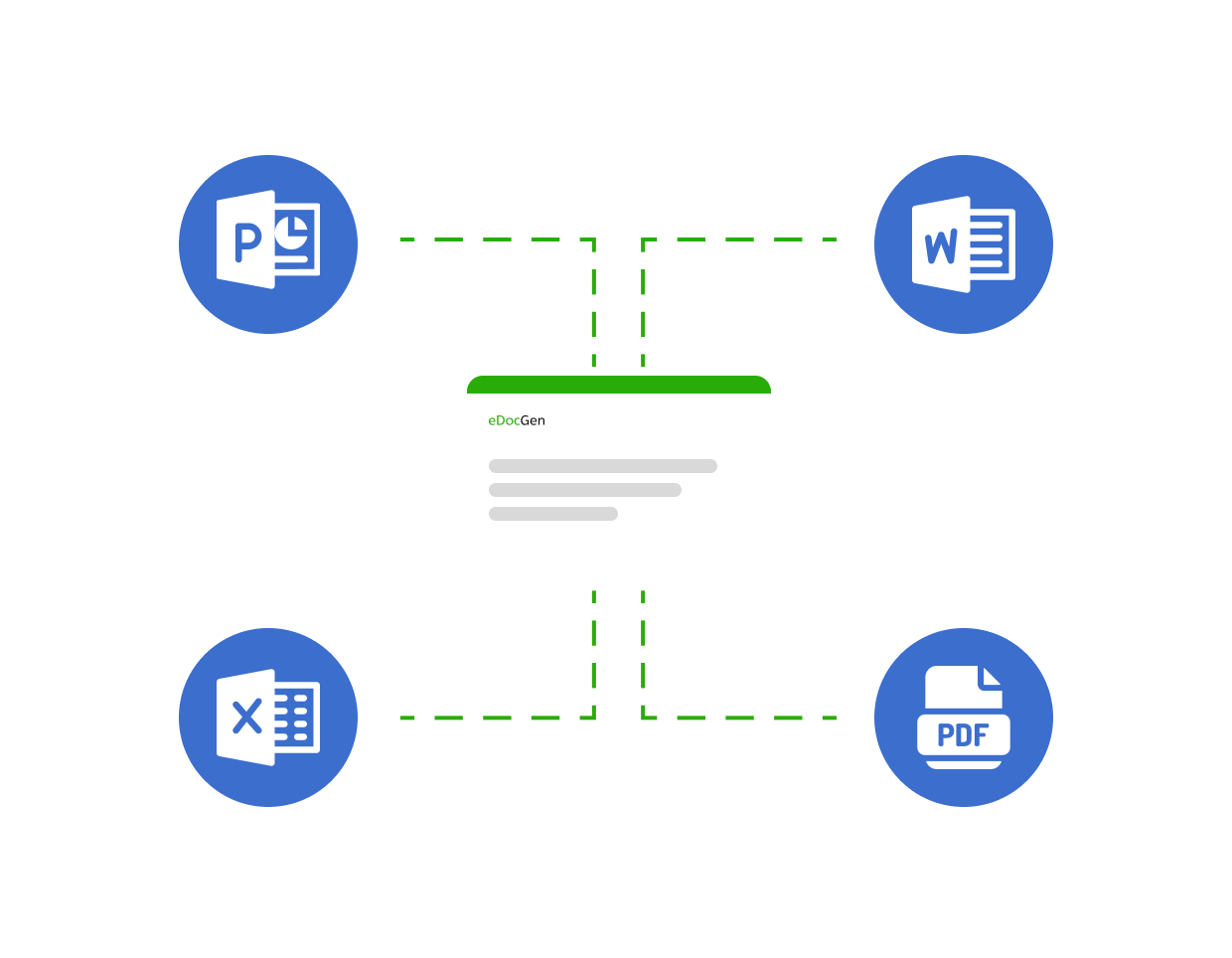 Use Existing Templates
The system supports the following template types.
PPTX

Microsoft Word

Fillable PDF (PDF Form)

PDF

Excel
Business users can use the existing templates as-is after adding tags. The system employs a tag notation, with separate tags for text, tables, images, content blocks (paragraphs), hyperlinks, and other dynamic elements. In the native editors, users can add tags to their templates. They can also include if-else conditions, loops, and calculations in the template.
A central repository of all approved business templates for better compliance and brand governance. Only authorized personnel can upload and delete templates.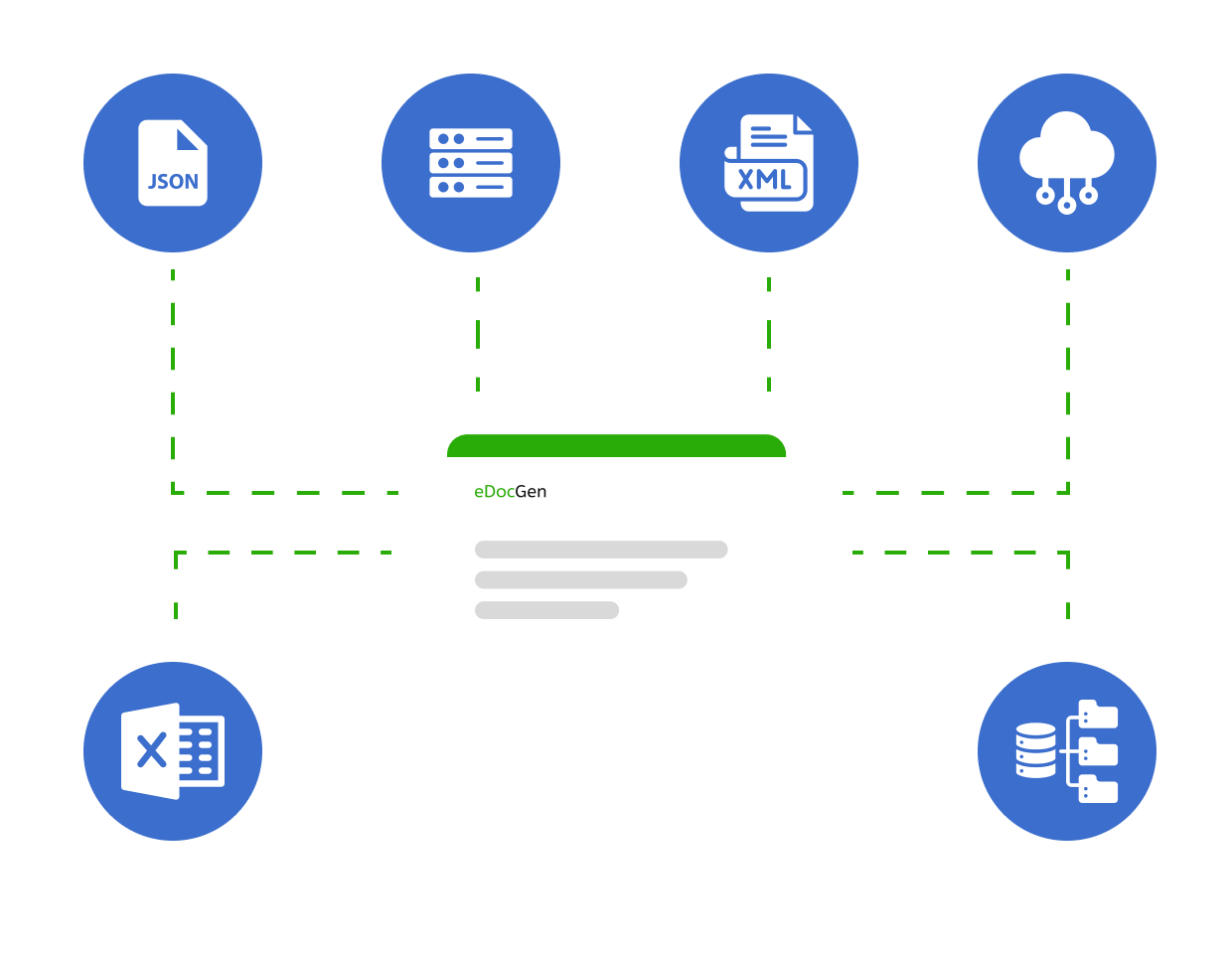 Populate Data
The system auto-generates fillable forms from templates. Filling of these dynamic form fields by internal or external users creates filled-in documents in the desired format.
Merge templates with JSON-XML-Excel data for data-driven document generation.
For template-based document automation, automatically fill in database records from Oracle, AQL Server, MySQL, MongoDB, etc.
Auto-generate business documents from ERP, CRM, SCM, and other applications by integrating with REST API.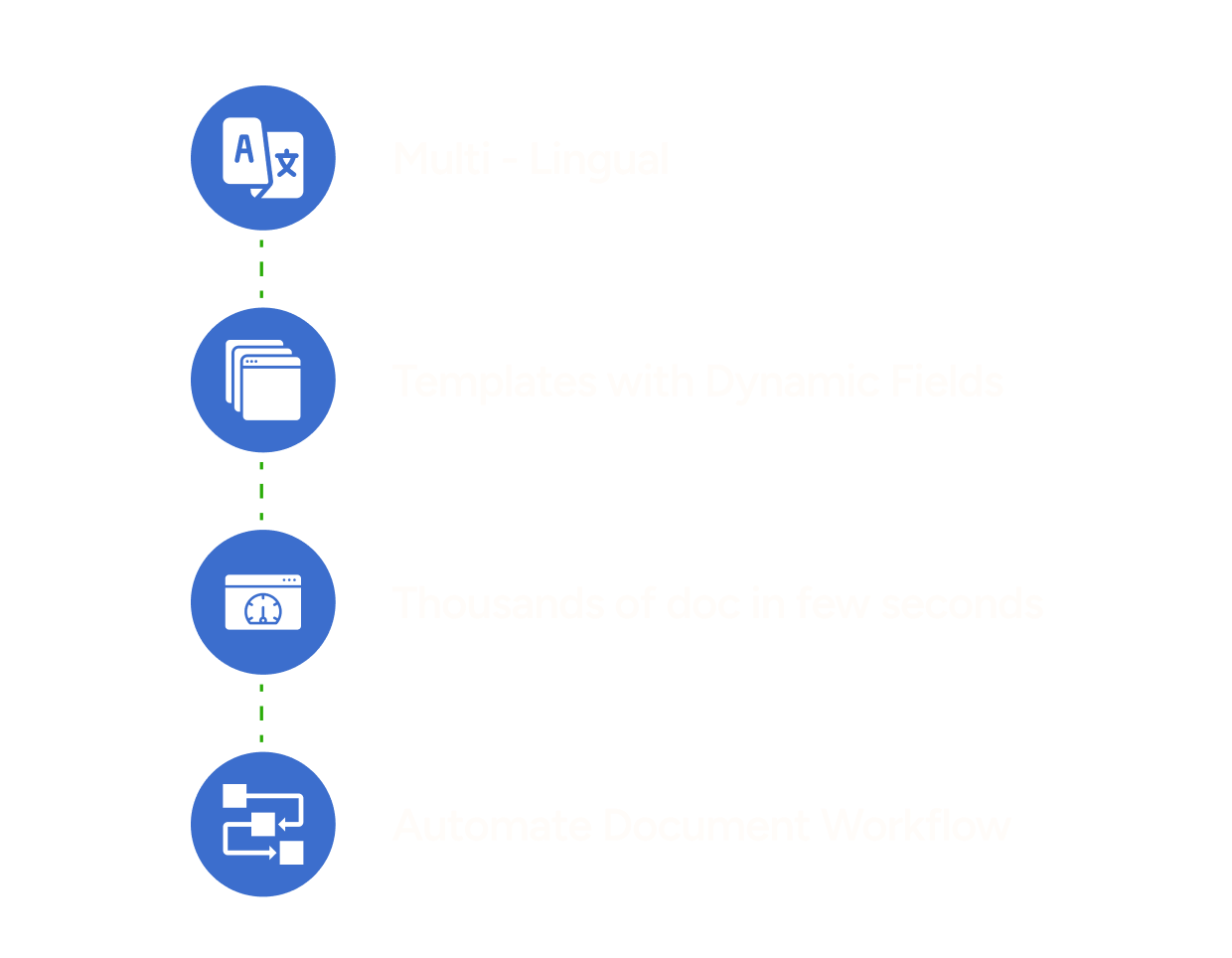 Document Generation and Distribution
Generate documents in various formats, and distribute them through email, cloud storage, e-Sign, and print.
Supports major languages including German, French, and Spanish as well as RTL languages.
You can populate up to 8-level JSON/XML data and perform many-to-one mail merges with Excel. As a result, you can create documents with nested tables, nested loops, and other complex structures.
The document generation system offers the best metrics for performance. Generates thousands of documents in a few minutes.
Through pre-built automations, schedule generation at specified intervals and then automatically upload the files in PCL5 or PostScript formats to an FTP server. Also, create custom workflows by connecting to 1000s of apps, and databases through Zapier and Tray integrations.
Documents from Apps, Databases, and JSON-XML-XLSX Data
Greatly improves the speed and accuracy of document creation in your business. Shorten cycle times and improve customer communications management.
Improve Business Productivity
Data-driven document automation solution that increases team productivity by >90%.
High Volume Production
Reliable document generation solution that scales as business needs evolve. Generate 1000s of documents with hundreds of pages in a few minutes.
Fillable Word and PDF Forms
The system auto-generates data capture forms from custom templates. Interactively generate documents by filling out these web forms.
Document Workflows
Integrate document generation software REST API with the organization's front-office and back-office apps for creating document workflows.
Control Document Output
Control final document output during the document generation process using - conditional logic, data filters, page breaks, and image sizes.
Document Packages
Populate multiple templates in one go instead of the individual population. Create document packages by reusing fields across templates.
Multiple Data File Population
Populate several data files into a template till you create the desired output document. The system creates drafts till the final document creation.
Flexible Document Generation Process
It is a flexible system for generating documents from simple to very complex templates. Thus, the document automation solution caters to every line of business - Sales, Operations, HR, and Accounts. Assemble this enterprise document generation micro-service with other micro-services for digital transformation.
Embrace digital for new growth opportunities and business model innovations.
Secure Document Generation Software
Hosted on Google cloud with the latest data protection and cybersecurity safeguards. All stored data is encrypted with AES-256.
Start Free Trial